Whether you live in an apartment, a house, a studio, a duplex, a mansion, a castle -whatever it may be - it is safe to assume that you have doors in your home. Bathroom doors, closet doors, bedroom doors and of course a front door!! They could be wood, metal, glass, sliding, folding the possibilities are endless. Now since we all have doors, who out there actually takes notice of these staples in our everyday life? Do you consider your doors a design element? Why not? We all have them and we look at them everyday so why not spruce them up a bit and have them pop, give them a voice in your home? Chances are your doors are white, or wood and they were there when you moved in so you feel you are stuck with them - well you may be stuck with the actual door if you don't want to get into a costly remodel of buying new doors,(or you rent) so here is how I brought new life to the doors in my apartment without taking off any hinges.
So these are the
beauty's
that live throughout my apartment. As you can see they broke the bank (thus I had no problem experimenting with them since they are an easy $25 replacement!). I have 4 closet doors throughout the living room/hallway and the door to the bathroom and the door to the bedroom and of course the backside of the front door. So I decided an easy fix to spruce them up is paint!! And I wanted a bold color, I considered black as done here below.
via houzz
Black is def. bold! And it just looks so sleek and clean. But I wasn't sure if I wanted to be that bold. But then I considered a fun color would really pop! I decided to pull a color from the fabric of my curtains which is this here.
My first thought was the turquoise blue! How fun would that be? Something super colorful like these here.
But then I pulled back from the turquoise because I wasn't so sure it would work in the entire house - the bathroom? and then right next to the bedroom which both have different color schemes. So then I settled on the grey and decided to take it to a deep grey (for a little drama). This is the color I choose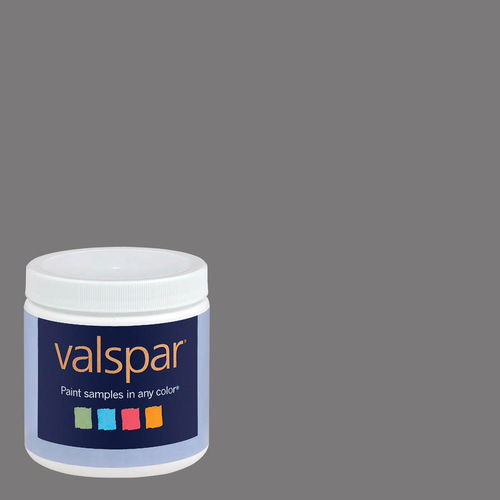 Valspar - Almost Charcoal
And this is how it turned out!! What do you think?
I just love the richness of the color and amazingly it made those cheap doors from Lowe's look like they cost much more! Now I didn't paint the door into the bedroom I am still torn on that one - because I have a pink and brown color scheme going on there -
remember this
so I am not sure how it will look on the inside. But that being said is it OK to leave just one door not painted?
Ideally the doors should be uniform throughout the space, but of course, once in a while it's OK to break the rules. So is this one of those times? And if so what do I do with the lonely white door? Do I leave it as is? What I would absolutely love at the entrance of my bedroom are french doors like these....
How romantic and fabulous are those? But alas - there would need to be some construction to make this happen and I am not so sure I can DIY that. But maybe just one door?? Or check out these other wild designs for doors - as you can see - the possibilities are endless ;)

What do your doors look like? What can you do to spruce them up?